The first number indicates dessert slices (2×2″ squares), and the second indicates smaller coffee slices (2×1″ rectangle).
Our cakes are 3 layers tall (approx. 6-inch high) which makes them taller than the average cake.
Final price will be determined by the level of details and flavors, and can add an additional $20-$100 to our base cake prices.
Seidy's Bakery specializes in custom cakes with creative freedom, modern and delicate designs made in buttercream, and may turn down custom cakes if they do not fit the style of our bakery or if they are covered in fondant. We do not specialize in kids character's theme cakes.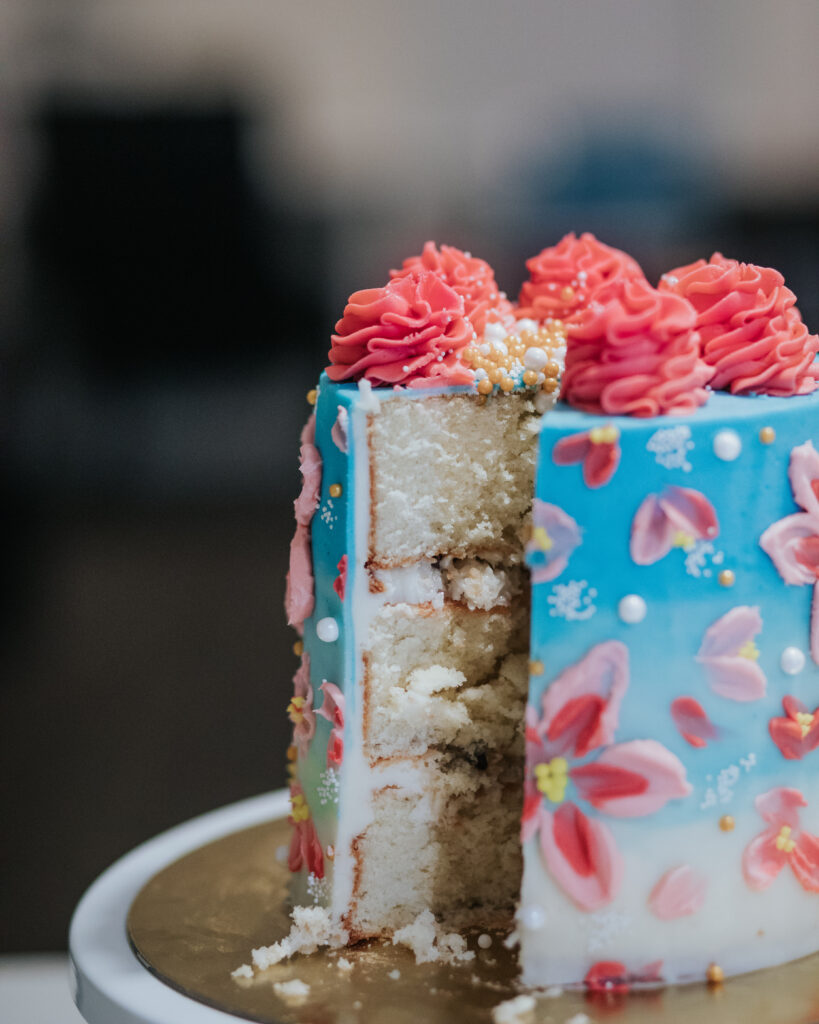 Since these are all baked to order, we highly recommend to place the order with 10 days of anticipation of the event date.
Please use our Order form to fill out the cake order with as many details as possible (aka the name and size of your favorite) and we will get back to you to coordinate final details.  
Check out our order policies.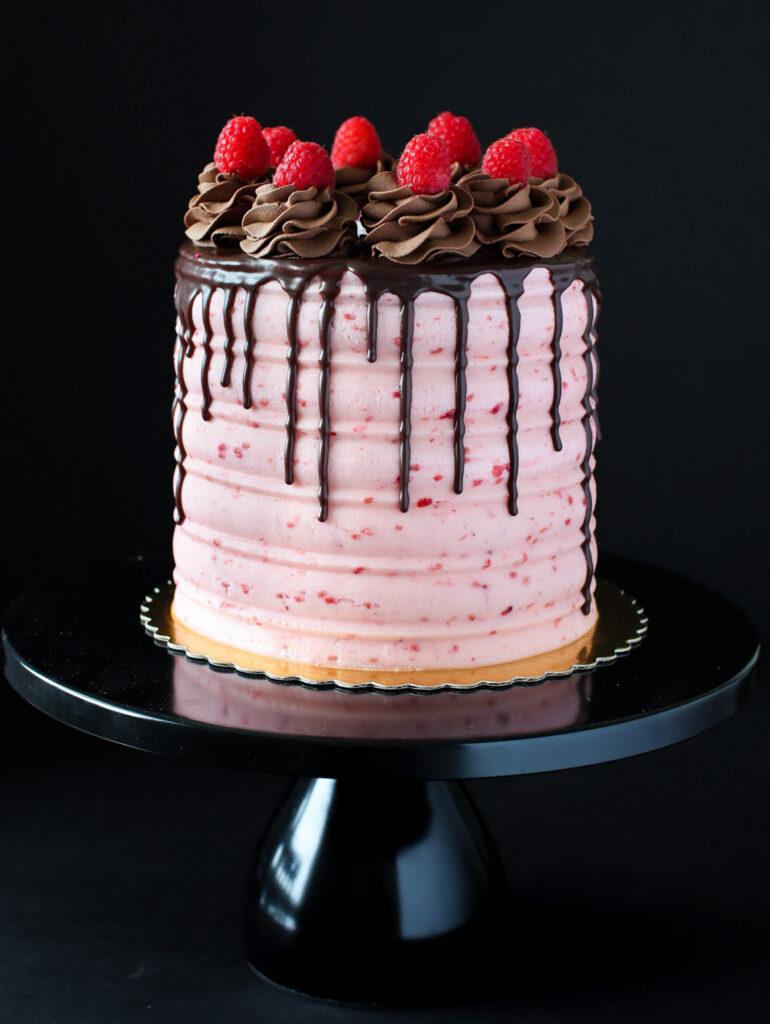 Raspberry Chocolate Cake
Chocolate cake, raspberry curd filling, covered in raspberry buttercream and chocolate ganache.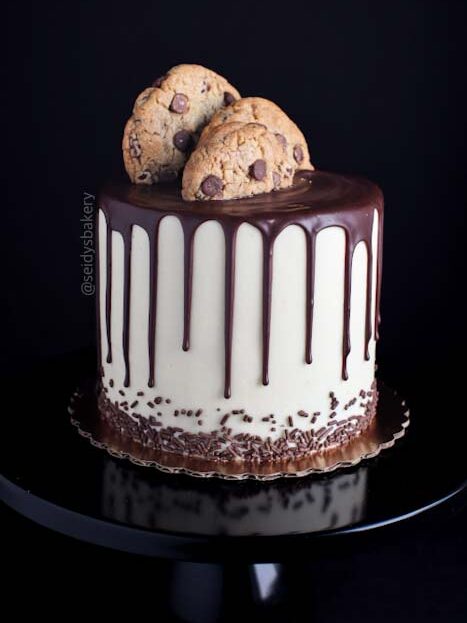 Chocolate Chip Cake
Chocolate and vanilla cake, vanilla buttercream, chocolate ganache, and 2 giant chocolate chip cookies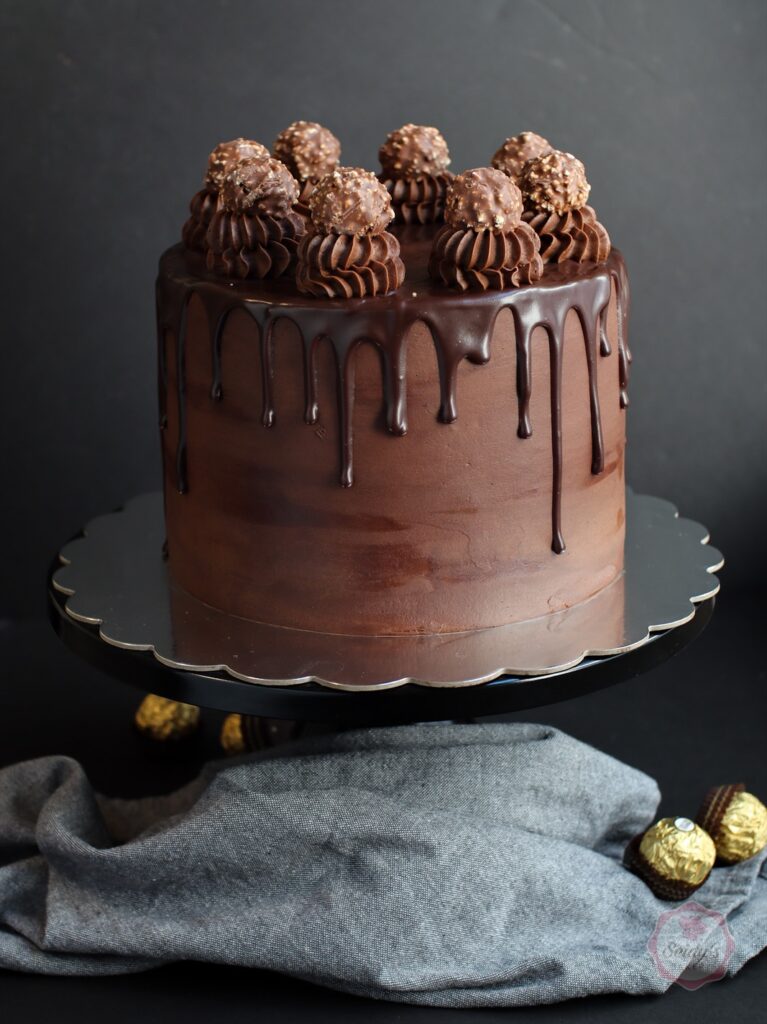 Nutella Ferrero Cake
Chocolate cake, filled and covered with Nutella buttercream and Nutella Ganache Drips. Topped with Ferrero Rocher Chocolates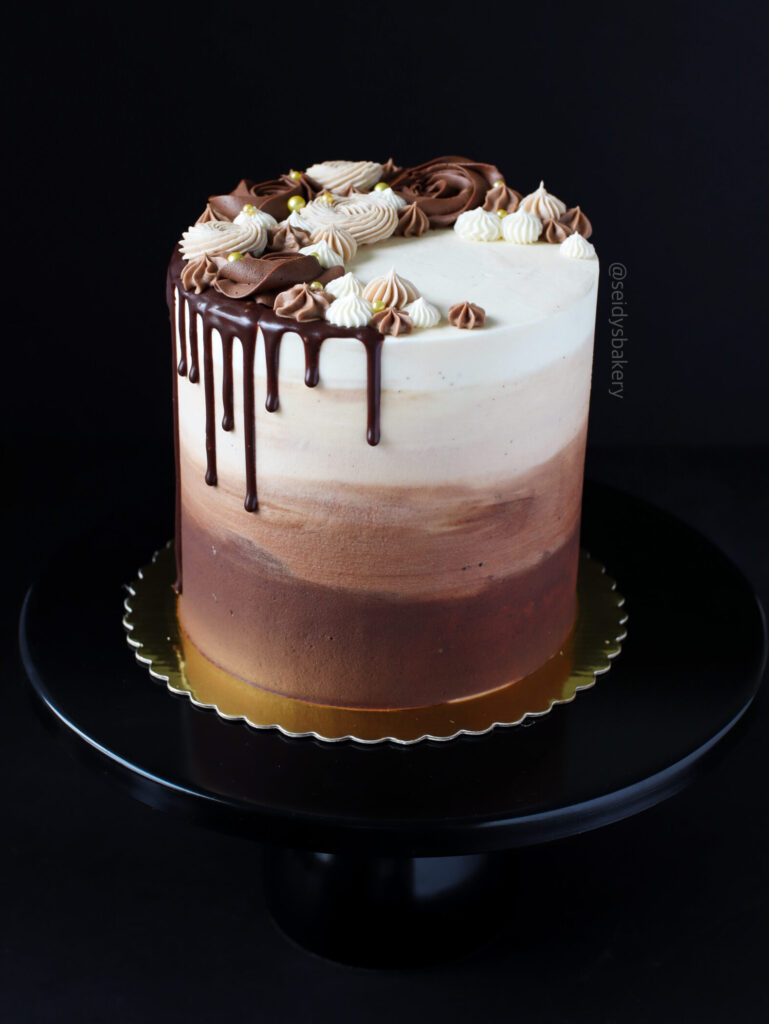 Chocolate On Chocolate Cake
Chocolate cake, whipped chocolate ganache, vanilla and chocolate buttercream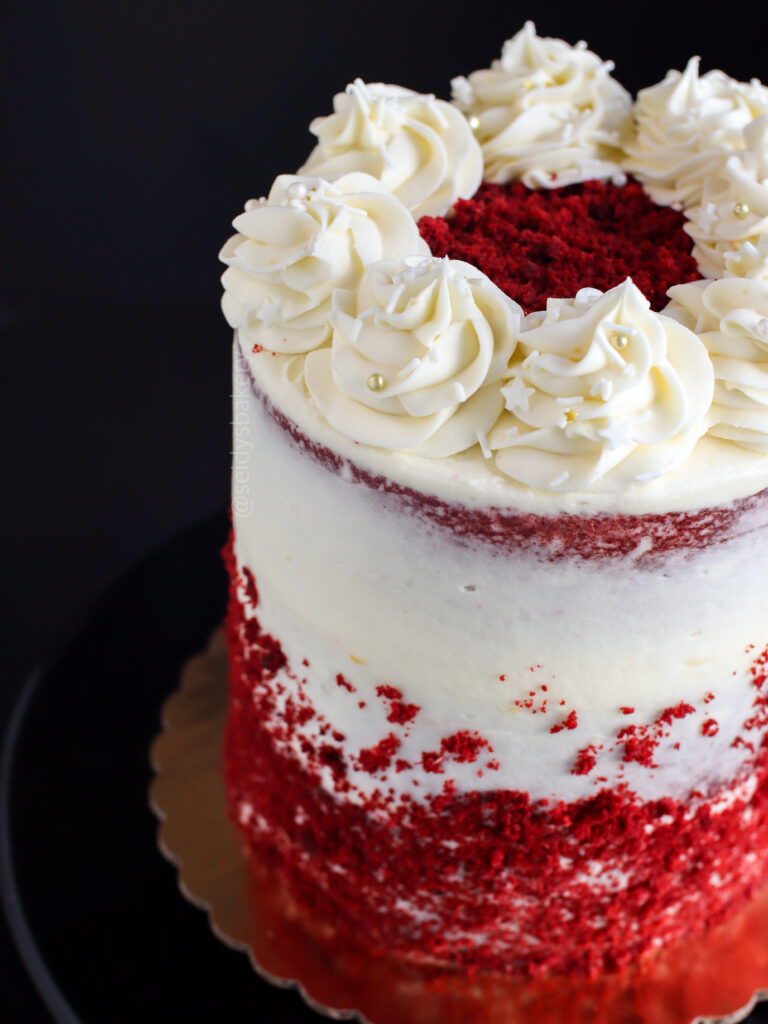 Red Velvet
Red velvet cake, cream cheese frosting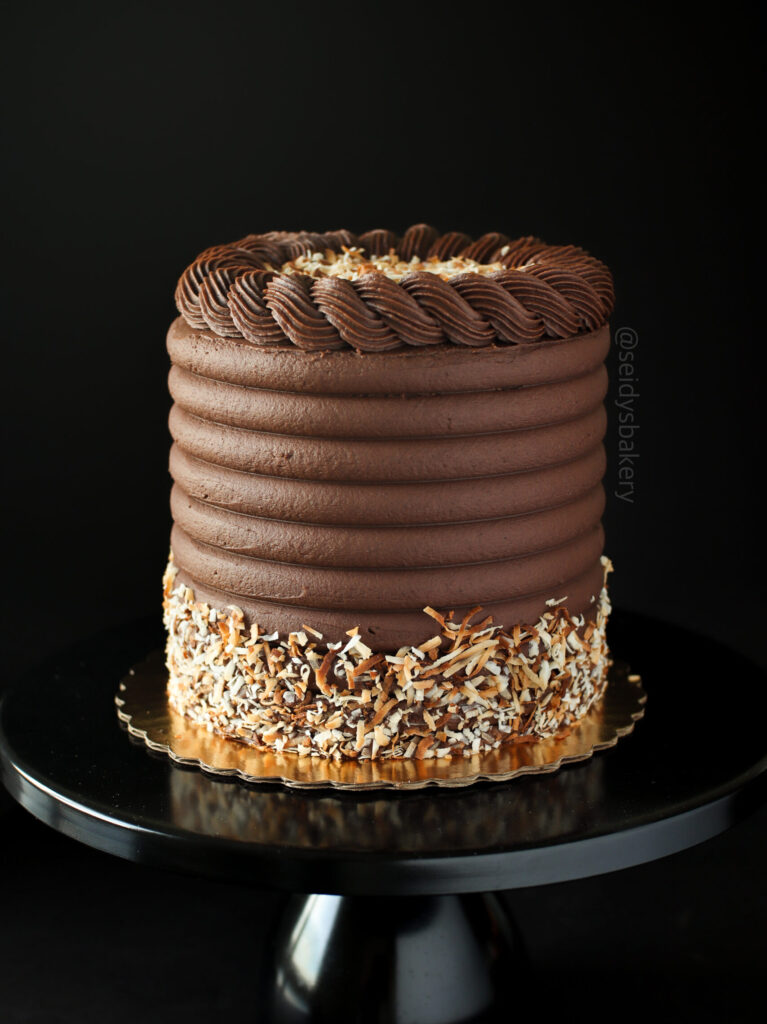 German Chocolate Cake
German chocolate cake, caramel coconut filling, chocolate buttercream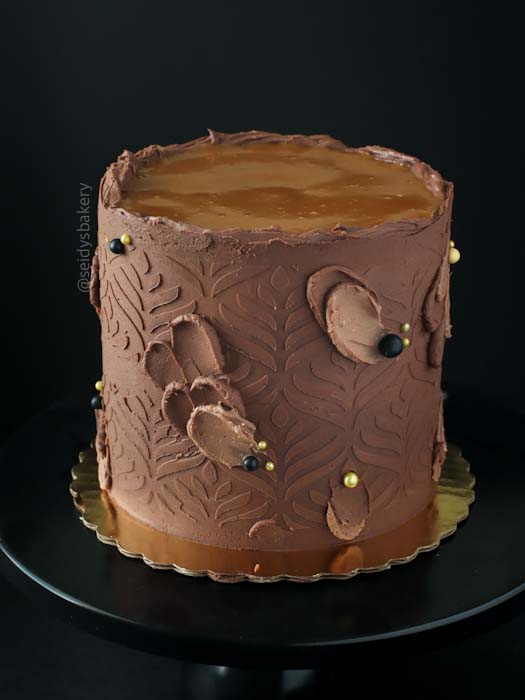 Chocolate Dulce de Leche
Chocolate cake, 6 layer dulce de leche filling, chocolate buttercream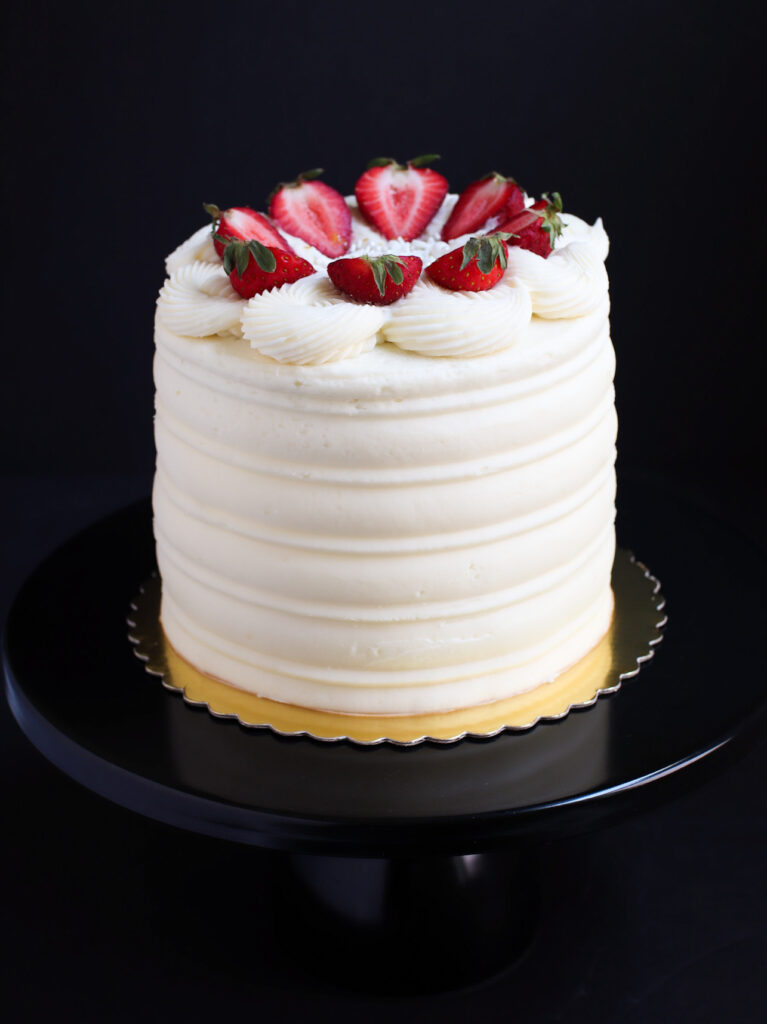 Strawberry CheeseCake
Two strawberry cake layers sandwiching a NY Cheesecake, filled with cream cheese frosting and strawberry sauce, topped with fresh strawberries.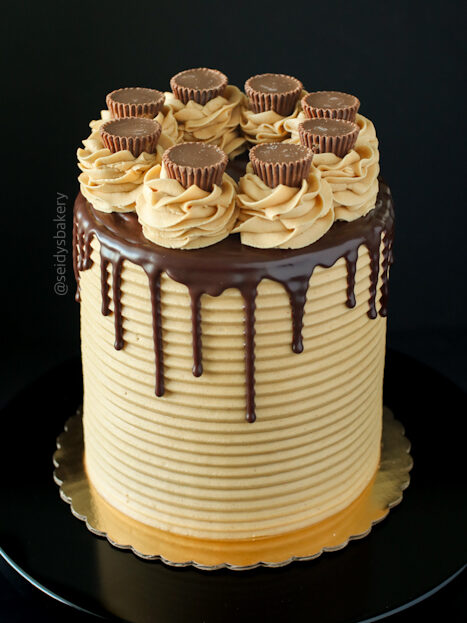 Chocolate Peanut Butter
Chocolate cake, peanut butter cups, chopped peanuts and peanut butter buttercream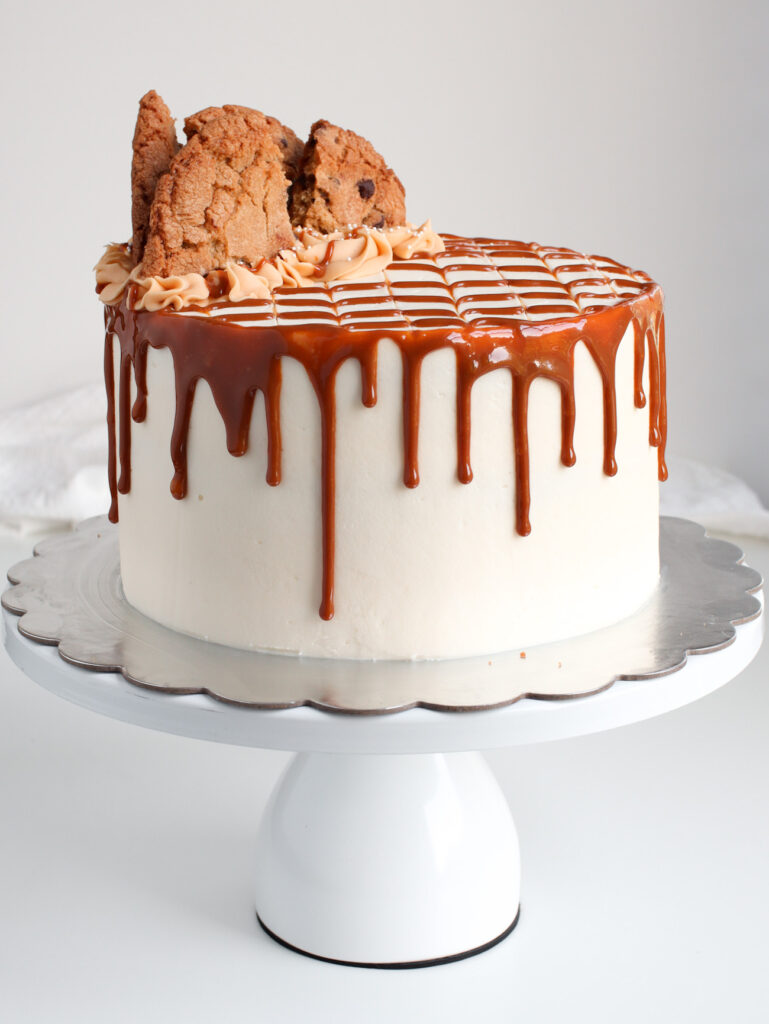 Dulce de Leche Cake
Caramel cake layers, dulce de leche, vanilla buttercream and a giant chocolate chip cookie.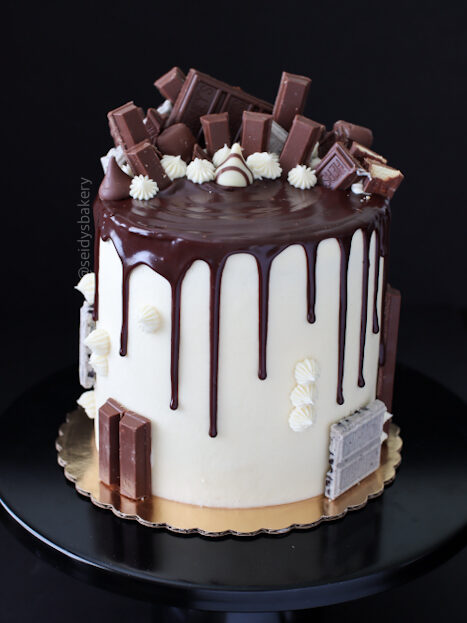 Chocolate Lover Cake
Chocolate cake layers, vanilla buttercream, chocolate ganache and chocolate candy.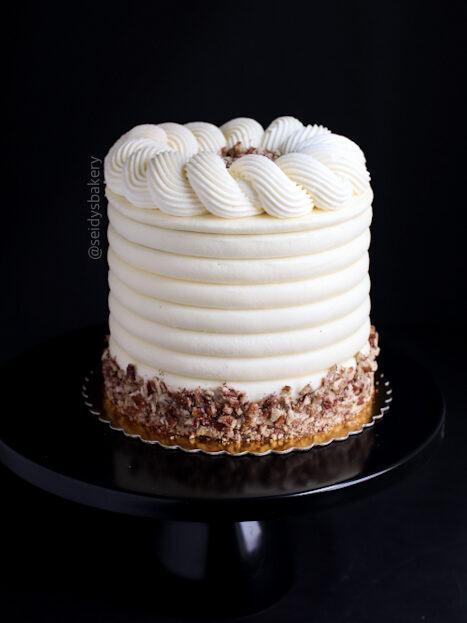 Carrot Cake
Carrot cake layers, cream cheese frosting and walnuts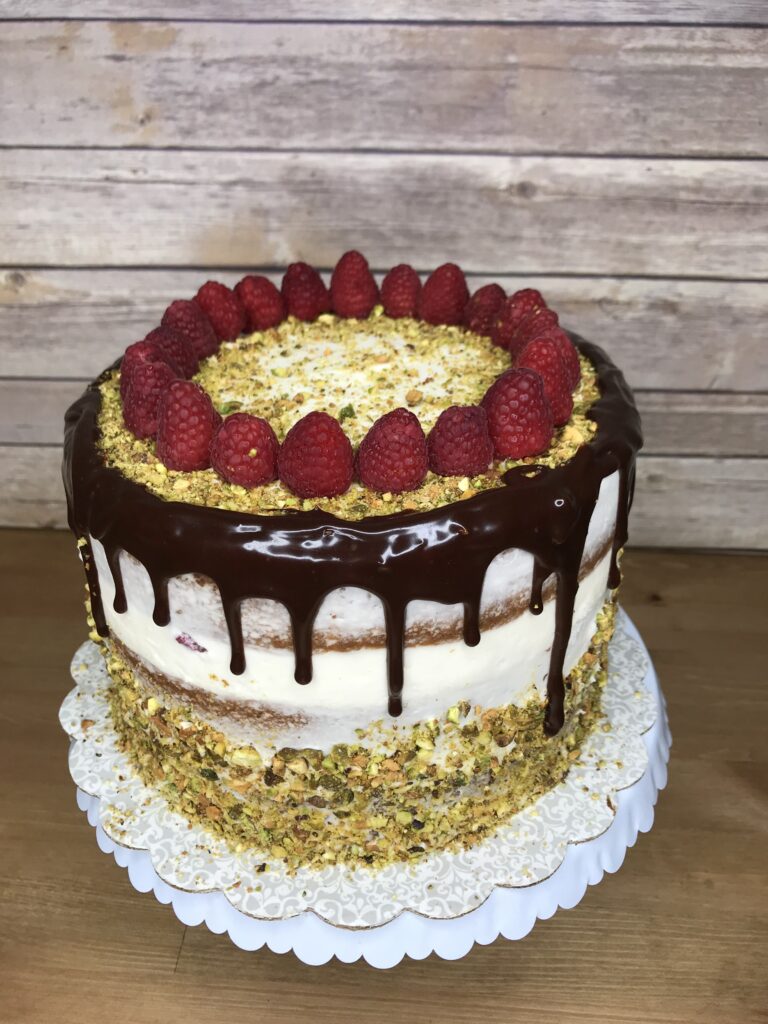 Rasperry Pistachio Cake
Raspberry vanilla cake layers, filled with raspberries, pistachios and buttercream, covered in buttercream and ganache.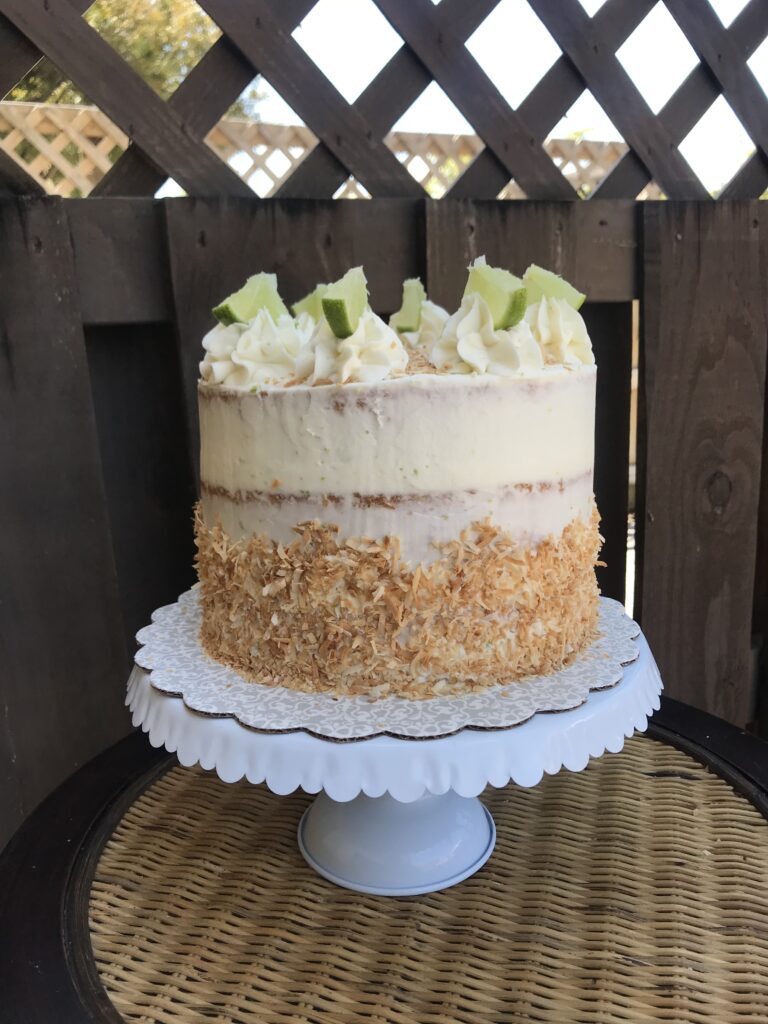 Coconut Lime Cake
Coconut cake layers, lime curd filling, covered in lime buttercream and toasted shredded coconut.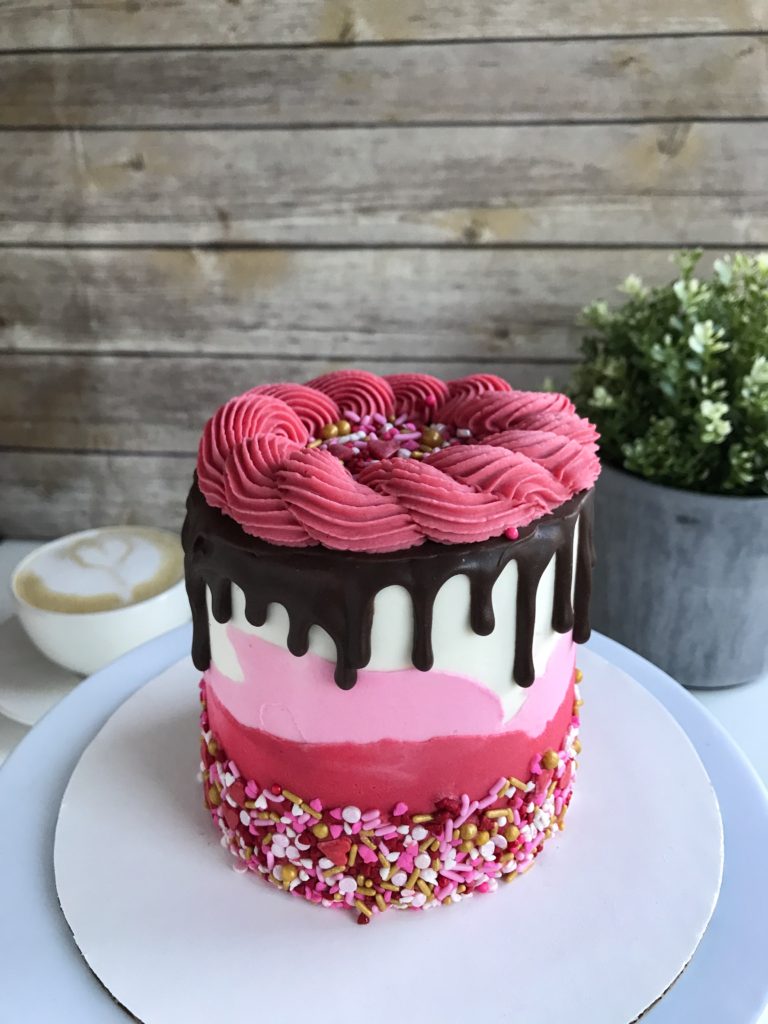 Valentine's Forever
White vanilla cake, filled with vanilla buttercream and chocolate chips, covered in vanilla buttercream, chocolate ganache and sprinkles