Welcome to our Valentine's Day Dessert Menu!
I personally put together this menu so that you are covered! Whether it is Vanilla, Chocolate or our favorite for Valentine's Day: RED VELVET! Yes, Red Velvet is also Chocolate, you would be surprised how many people don't like Chocolate, but enjoy Red Velvet desserts.

Valentine's Day is a great day, it is a day to remind us of the ones we love. Specifically, the ONE we love, but if you don't have that person don't fret! In Venezuela we used to celebrate Friendship Day on the same day.
What I am trying to say, is that it is a day to celebrate love towards your significant other, love towards your family members or friends and any kind of love you can think of. To love and be loved is one of the most beautiful things in my opinion, and I truly hope everyone gets to feel it some day.
For this reason, I invite you to celebrate with our Valentine's Day Menu that we created just for you with the best of our Valentine's goodies throughout the years.
What's in the Menu?
The Cake ($45) is a soft moist Vanilla Cake filled with Nutella (or not for those avoiding Chocolate), covered in Buttercream and Chocolate Ganache drips.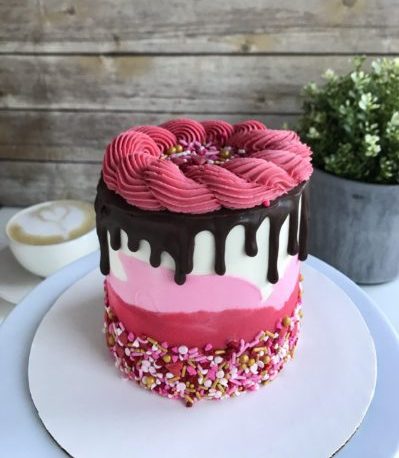 The Brownies ($30) are a dozen mini hearts of fudgy brownie, topped with M&M's, covered and drizzled in dark Chocolate, and some are topped in a red chocolate hears while others are covered in cute sprinkles.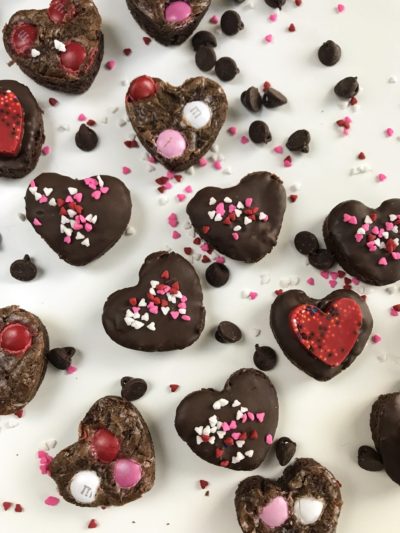 Red Velvet Budnt Cakes ($10) are SO GOOD. Comes in a 2 pack, covered with Cream Cheese Frosting, Chocolate Ganache, Pink White Chocolate, sprinkles and chocolate chips.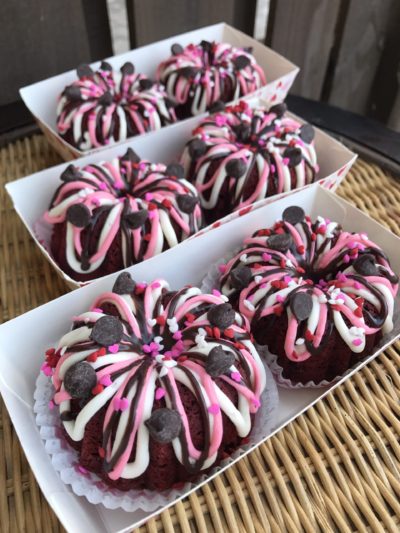 Do you know which one is your favorite so far? Let me know what you think on our Instagram Page
To order, please fill out the form at the end of this post or Contact me for questions or customization on your order. This Valentine's Day Dessert Menu is available now through 02/11!