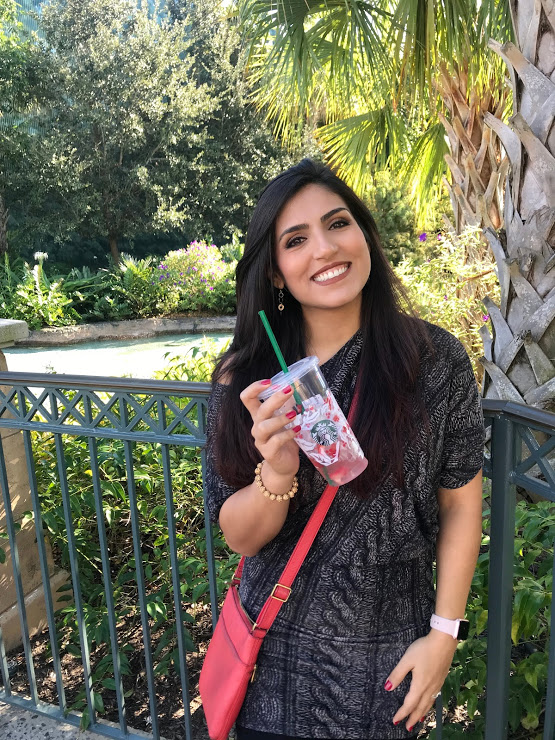 WELCOME TO SEIDY'S BAKERY
Hi there! I am Seidy, I am happy you ran into my blog just now and clicked on the About Page.
Seidy's Bakery is a project I started before I earned my Industrial Engineer degree. I just loved baking a lot and couldn't eat all of it with my family, so I started sharing with my friends and they all kept telling me I should open up a business, so I did! I began packaging goodies and selling to my friends at the university in Venezuela. When I moved to Miami in 2014 me and one of my brothers joined a farmers market and sold Brownies, Arroz con Leche, Cookies and others. We also sold Brownies at our University here (Hello Masters!) and after that, it just kept going on and on.
Currently, I live in Tampa and  I am extremely excited to continue on this journey!
MY STORY
Hi there! I am Seidy. Venezuelan with strong Lebanese roots. I have always found joy in food…ANY food! Delicious, yummy, glorified food. Coming from a Lebanese family, at an early age I learned food is where happiness is, although I genuinely enjoy working out and staying fit, creating a balance between two things I love. Oh, I also love Chocolate, Disney movies, Playing the Piano and listening to Audiobooks/TedTalks.
One of my first memories of baking was when I was between 6-8 years old. I remember baking oatmeal-raisin cookies with my mom and my sister. My mom always baked for us and every single time I was -and continue to be – amazed with her desserts, banana bread, muffins, flan, bread, and all birthday cakes she used to do for us.
When I was about 14 years old, I definitely knew I wanted to learn how to bake. I always baked but it wasn't till I was 20 that I made my first SOLO fully decorated cake for my mom's birthday, it was a Lane Cake from our favorite cookbook, which we call our Baking Bible, I remember it being so much work, and so difficult to assemble and decorate! But trust me, it gets better as you learn 🙂
ABOUT THE BLOG
This blog started out of my passion for desserts and to show people that they can create incredible desserts. I currently have a 9-6 job that keeps me REALLY busy and I try my best to take the time to bake, write and also keep my baking orders going!
I hope you enjoy this blog as much as I do. My purpose is to make people realize that if you really wanted to, you can definitely bake some incredible things! Even if you are a first-time baker, have no fancy equipment, or have no experience. It all starts with a hand mixer and a bowl. Let's get baking!