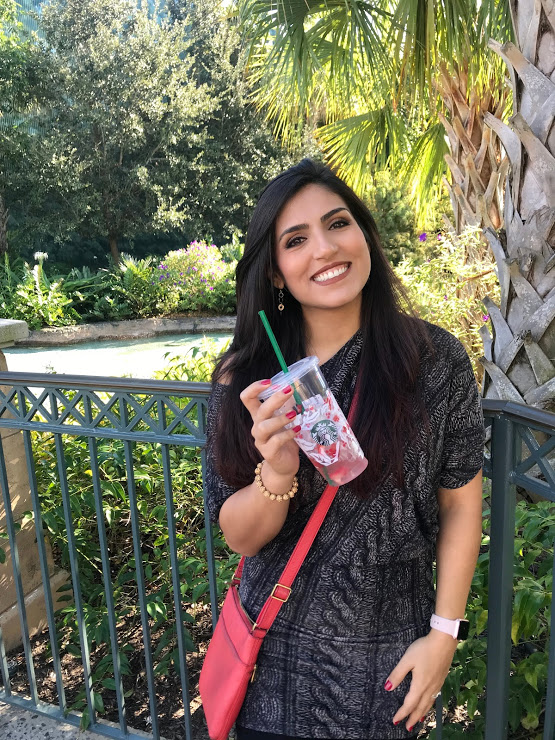 WELCOME TO SEIDY'S BAKERY
Seidy's Bakery is a baking blog and micro-bakery in Tampa. I am a passionate baker and food photographer and I am absolutely in love with learning about other cultures through their food.
Growing up in a multicultural home, I have always been fascinated by how we can express ourselves through our food. I genuinely believe it brings people together and that good food must be portrayed and shared with the world. Even when all kinds of food get my full attention, baking is my favorite (don't tell the others I said that).
As a kid, I fell in love baking cookies and bundt cakes with my mom and sister and quickly grew to love all kinds of desserts – from brownies to choux au craquelin, pies, and our delicious giant chocolate chip cookies! Every Sunday while visiting my grandparents I would make a new dessert that would instantly put a smile on their faces.
Some desserts I'd only had while traveling or knew about them by seeing them on baking shows but they were in no way available in our area so I took on the challenge to recreate them to try at home and share with others. This was the beginning of my micro bakery. I loved seeing others smile when trying new, delicious, innovative desserts. A short time after, in 2014, I declared myself a small business owner and started packaging goodies and creating weekly offerings. 
For the following years, Seidy's Bakery Blog has served as a creative outlet, where I'd share easy and trust-worthy recipes for you to bake with confidence and to create a place where I can show you through photography, how beautiful food can be. 
I hope you enjoy this blog as much as I do. My purpose is to make people understand that if you really wanted to, you can bake something incredible! Even if you are a first-time baker, have no fancy equipment, or have no experience. It all starts with a hand mixer and a bowl.
The food you will find at Seidy's Bakery is the food I love: innovative and culturally diverse desserts for everyday life.