Traducir a Español
Jump to recipe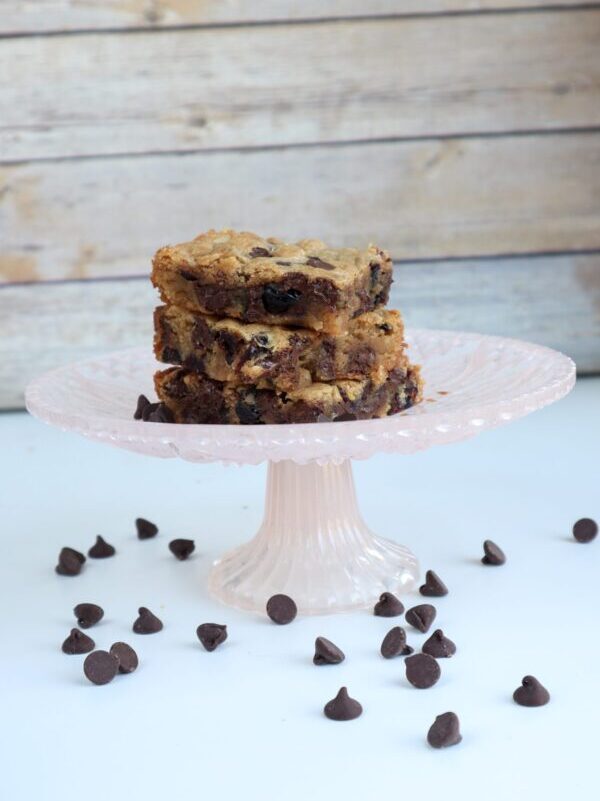 These blondies are so good and so easy to make. If you want to bring some happiness to your home during these times of pandemic without much hassle, these Cranberry Chocolate Orange Blondies are ideal as it is all mixed in one single bowl and doesn't require of many ingredients and you can even make it in whatever shape pan you have available, as long as you don't make a super-thin layer with the batter and end up with a large flat cookie.
Some ingredients can be left out like the cranberries but sub for more chocolate or nuts. Or maybe leave out the orange zest if you are not a fan. Chocolate can be swapped for white chocolate chips, or peanut butter chips and nuts, or white chocolate chips and macadamia…mmm! the variations are endless. You will always end up with a nice soft, gooey, crunchy outside blondie!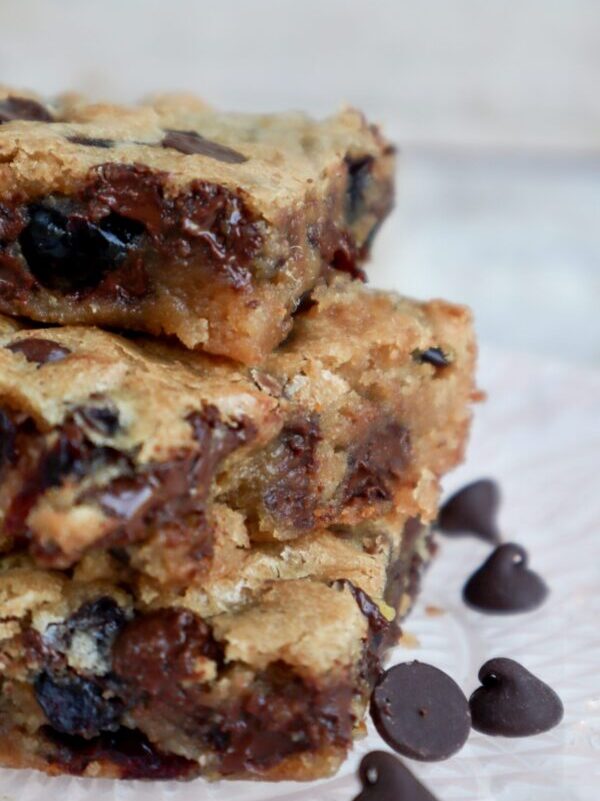 I honestly thought my husband wouldn't like these, but boy was I wrong! He even said these reminded him of a Venezuelan candy we used to love called "Miramar" and that these are worthy of adding to our menu in our bakery, so there you go! Great bar to have on a Sunday afternoon with a nice cold glass of milk.
I definitely want to make them again with another variation on flavors. Seriously, it is SO easy, go make them and let me know how you liked them!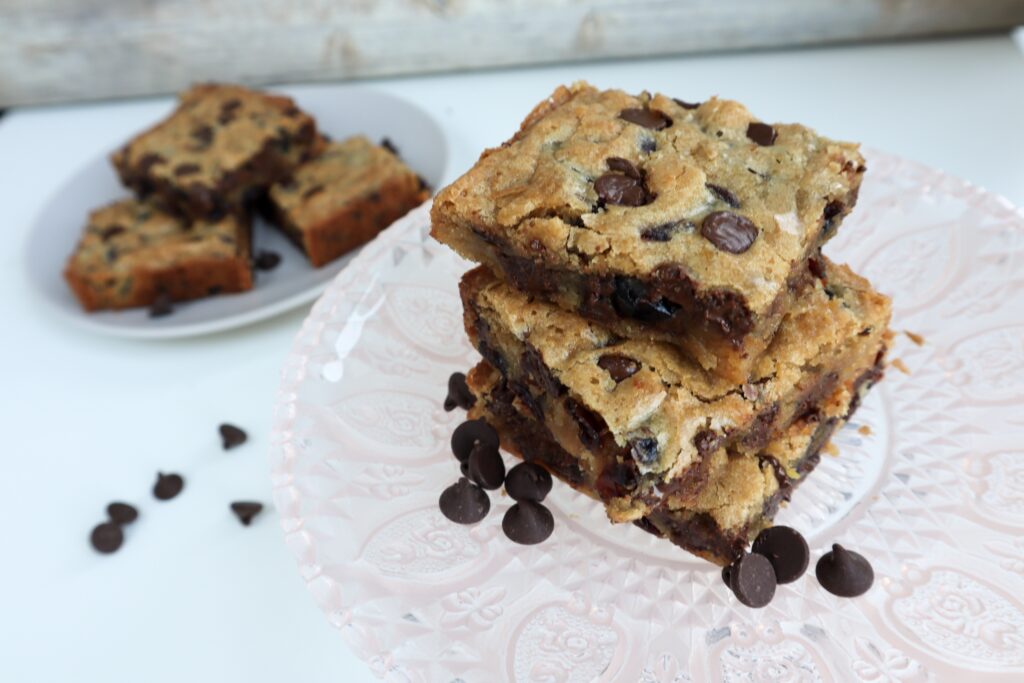 Cranberry Orange Chocolate Blondies
Ingredients
1/2 cup unsalted butter (1 stick), melted and cooled
1 large egg
1 cup light brown sugar, packed
1 tablespoon vanilla extract
1 teaspoon orange zest
1/2 teaspoon McCormick Ground Cinnamon
1 cup all-purpose flour
3/4 cup dried cranberries
3/4 cup chocolate chips
Instructions
Preheat oven to 350F, Grease and line an 8x8 square pan with parchment paper or foil. Leaving some hanging on the sides to pull from them at the end.
In a microwave safe bowl, melt butter and let cool at room temperature.
Add egg, brown sugar, vanilla, orange and cinnamon and whisk to combine well.
Add flour and whisk just until combined, don't overmix.
Fold in chocolate chips and dried cranberries.
Pour batter on the pan and bake for 25-30 minutes or until a toothpick inserted in the center comes out with a few crumbs (avoid hitting the chocolate). I baked mine even longer as I preferred mine a bit more golden brown and less gooey.
Remove from the oven and allow to cool completely in the pan on top of a wire rack. You can also refrigerate them for 5-10 minutes for easy removal.
Once blondies are set, pull from the sides of the parchment paper or foil and place on a board to cut in squares.
Blondies will keep on an airtight container for about 5 days or 6 months if frozen wrapped individually with plastic wrap.